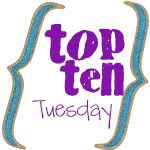 Well I figured if I'm going to start posting again, I'll start with the top 10 things we like to do as a family in the summer time. I'm going to stick to places in Grand Rapids because I don't think I could keep the list to only 10 things if I included the entire state of Michigan!
1. We love going to
John Ball Zoo
. I recently met up with some friends from church and let the kids wander around the zoo. The kids had a blast checking out the animals and I had a great time chatting with other adults! :)
2. We have spent a lot of time in our pools this summer. We are currently on our third pool of the summer. The first one was old and had a small hole it in. The second pool was ruined by the second day we had it. I won't mention any names, but the only other person in our house that drives opened his, I mean his/her, door and popped a huge whole in the side of it. We are now on our third pool and the kids could spend all day in it. I feel a little WT, but a quick way to fill up an inflatable pool with air is by using a leaf blower. I can get the entire pool pull on air in less than one minute (sorry about the tangent). They really love it when their dad joins them. :)
3. Andy and I took the kids to
Grassfields

Farm
for a farm tour. The farm is family owned organic dairy and chicken farm in
Coopersville
. The girls loved seeing the cows, chickens and turkeys. There was a little calf, Annabelle, that Molly was obsessed with. Layne and Abby also liked petting Annabelle, as long as I was standing next to them.
4. We love going to new restaurants, especially in the summer when it is too hot to cook. Well, I love going to new restaurants... the girls would be happy if we went to
BW
3 everyday of the week (and Andy doesn't mind that either). We went to this great new restaurant this week,
Twisted Rooster
. It was fabulous. The girls had a wonderful time and people weren't staring at us because we were too loud!
5. The
Grand Rapids Children's museum
is fabulous! We ended up purchasing a family pass because my kids like it so much. The pass also has great summer options. Every summer month you can get into a different place for the month. August is unlimited visits to John Ball Zoo (which is why we went to the zoo last week). My girls could spend our entire time there in the kitchen, store, bank and cafe section of the museum. I have to force them to visit other spots of museum.
6. We love spending time at Andy's parents house. They live on an apple and peach orchard and the girls love going on Ranger rides through the orchard. They are currently
building a store
to sell their produce, so the girls like watching the barn go up. Last week we all got to our
hand prints
on the floor of the store. The girls were all very excited about this, except Molly who would not make a
hand print
, but instead made a fist print. :)
7. The girls and Andy love going to the airport viewing area. It is a pretty neat place to have a picnic dinner and watch planes take off. I would much rather sit at a park and do this, but Andy (and the girls) get so excited when they see planes land and take off.
8. Grand Rapids Township Park is the best park that I have found for my kids. It is fabulous because they have toys and equipment for all ages. I can be playing with Molly on the smaller toys and still watch Layne and Abby on the "big kid" section. The playground is also my bribery tool for the girls while I am grocery shopping. It is right across the street from
Meijer
, so if I want a guaranteed
pleasant
grocery shopping experience I will pull out the, "if you want to go to the township park, you need to be quiet and not touch ANYTHING!" Works like a charm. :)
9.
Frederik

Meijer

Gardens
is an awesome place to go in the summer time. We also have a family pass here because if pays for itself in like two visits. They have the coolest
children's
garden that my girls love to explore. They have a huge tree house, an old fashioned log cabin, a huge sand area, a large replica of the Great Lakes that you can steer boats and sea-
doos
down, and a splashing area for the kids to get wet. That is only a few of the great areas for the kids to play in. I learned quickly that I need to pack an extra change of clothes for the girls because they always end up soaking wet from the Great Lakes replica and the splashing area.
10. The last place that we spend family is probably where you will find us most of the time: in our backyard. Our backyard isn't huge, but it is the perfect setup for our family. We have a large driveway that the kids can ride bikes and shoot hoops on. We also like to play soccer and baseball on the grass. I love that my kids can be playing outside all day long and I don't have to worry about where they are. They love our backyard and spend hours there everyday!
This post was linked to
Top Ten Tuesday at

OhAmanda
.